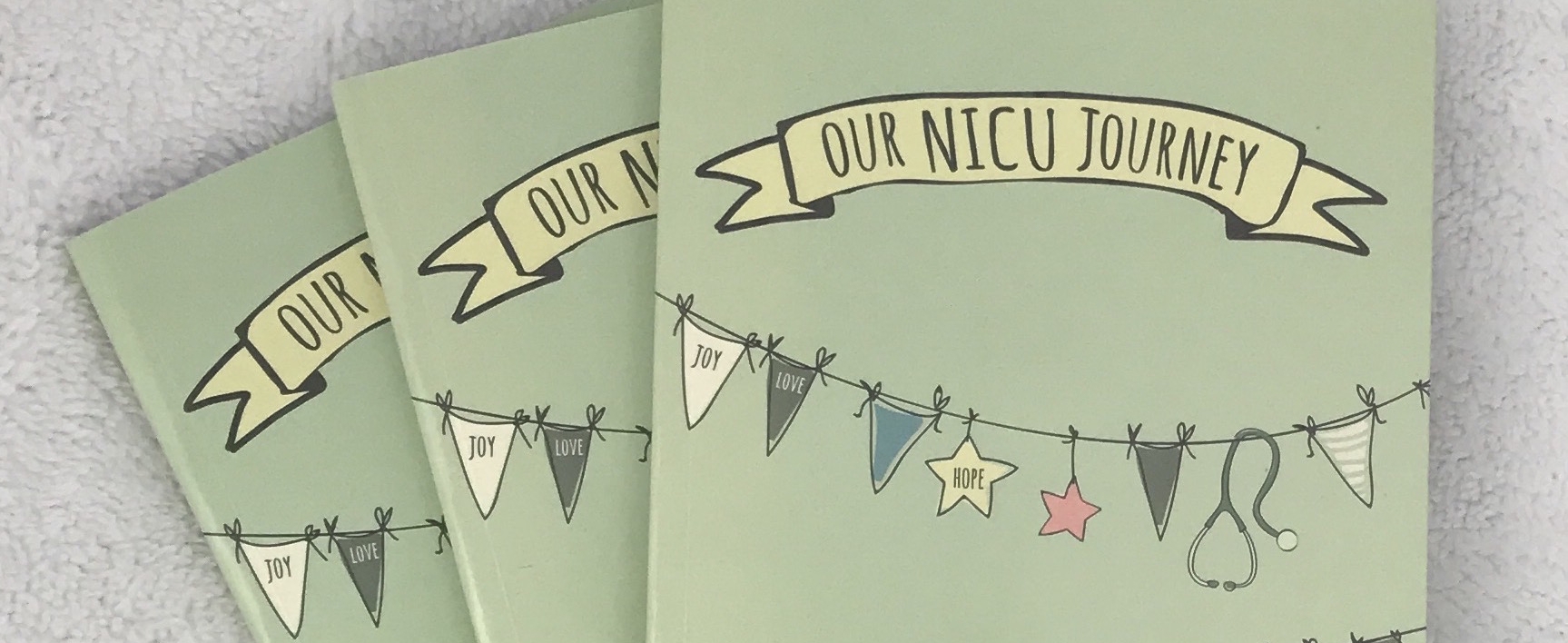 "The book is set up so cute. The illustrations and content of the book are beautiful. I would definitely buy this again. My friend loved it. I would highly recommend this product." - Rosie
5 stars - perfect gift!
"I didn't know what to get my sister when she had her baby 2 moths early, so I got online and started researching. Everything else seemed inappropriate for a preemie in the NICU, but my sister loves to keep lists and write everything down so I knew this was going to be the perfect gift. She completely loves it, she cried when she opened it and started writing in it right away. I know it meant so much to her to have a nice gift that really honors the fact that she's on a tough journey right now. Thank you for making a journal that really helps preemie mamas (and their sisters who want to get awesome gifts!)" - Dina
"My son was born two months premature due to a severe case of preeclampsia. This journal made it easy for me to document all of his important moments and ups and downs while we've endured the last month in the NICU. The inspiring quotes inside the journal are very cute and encouraging. I'd recommend this journal to any NICU mommy or daddy!" - Cassie
"I love this NICU journal. The pages are cute and are exactly what's needed to record daily milestones with your preemie. It's better than other options I've seen for daily NICU journals. The only criticism I have is that I'd like it better if it was a spiral bound journal. It would make it easier to write in the journal if that were the case." - MSD
This journal is amazing. I got it just after my 32 weeker ...
"This journal is amazing. I got it just after my 32 weeker son came home from his 6week NICU stay. While I should have gotten it while he was in (and would have loved it even more then) I am so glad that I got it to record his stay. Traditional baby books don't really have the appropriate pages for a preemie- he was still in the NICU when I was filling out his 1month page in his "traditional" baby book. I cried- I didn't want to be describing his nursery or seeing a list of milestones to check off that seemed so far in the future that they seemed like they would never happen. Really, they had nothing to do with his daily fights in NICU.
This journal, however, is perfect for that. It has places to record everything medical, but also a spot for what positive things happen each day. A place to celebrate all the NICU milestones that happen every day. A place to write worries, and celebrations. It is easy to dwell on the worries and the struggles while in NICU, so having a reminder to celebrate every tiny accomplishment would be so helpful.
Even filling it out after the fact was wonderful for me- while it was tough having my son in the NICU, it was a part of his story that I want to be able to share with him when he is older!
This journal would be the perfect gift for any parent who has a little one in the NICU. I promise they will treasure it." - Hannah
"I gave this to a friend who had a baby in NICU and she absolutely loved it." - SJC
"every parent with a baby in the NICU should have one. They will be cherished memories and the baby will love to see your thoughts when she is older." - Kayly
"Love this book just got it Friday but I have already fallen in love with it I can go say by day with my little one and keeping myself updated with this book and then when I look back it will be nice to let my son read it and say this is the journey you went through I would recommend anyone that has a child or anyone you know that has a child in the NICU get one because it also helps you to ask questions about your little one it is a very hard time but this helps to make it a little better" - Kelsey